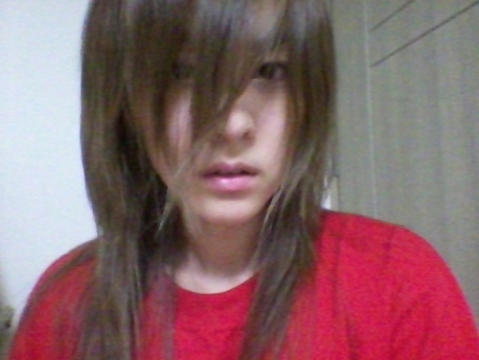 2NE1's member Sandara Park reveals her chilly(?) self-taken photo.
Sandara Park posted on her me2day recently a picture of her long hair dangling in front of her face, with an blank expression, evoking attention from netizens.
She received a lot of attention from netizens after she showed a picture of her pretending to be a ghost. She had revealed her gaunt face with a post saying, "Because I wake up early in the morning, I'm not getting a lot of sleep".
Netizens who saw this photo posted comments saying things such as "I was shocked." "Even as a ghost, she looks pretty", "If it's this kind of ghost, then I'll welcome her intrusion".
Source: http://news.nate.com/view/20100718n01389
Translated by GEE @ ygladies.com
I do agree with the Netizens though, well, Goddess D is really pretty! But... I don't think this picture made her look like a ghost. keke
More of she looks like a person who just got up from bed (which I think is true keke).