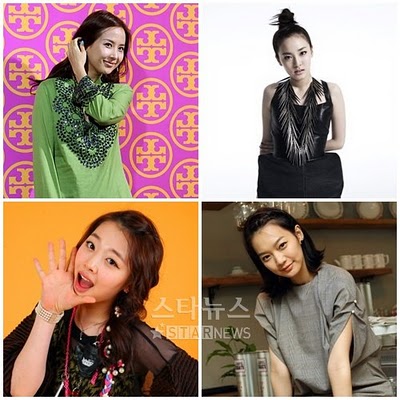 Sandara Park of 2ne1, Sulli of f(x) and actresses Jo Yeo Jung and Shin Min Ah are the girls with the "Baby face" of the golden age.
These female idols have the baby face that every girl wants, and despite the age of Sandara Park, Sulli, Jo Yeo Jung and Shin Min Ah, it seems that their face have not aged and still looks young and fresh.
To be given the title of "Baby face" it means that you look younger than your age. You have the innocent charms of a baby, and these 4 female idols are the female celebrities that has the qualities for a "baby face".
So Who could be the best female celebrity with the "BABY FACE".
Sandara Park of 2ne1 is 26 years old, It is hard to believe she was born in 1984. She has a small face and white skin, and it seems she has not aged at all.
Sandara Park's agency YG Entertainment said, "A lot of people seems to forget a lot what her real age is, Everyone admits that Sandara has a baby face".
Also, Sulli of f(x) has a Baby face. She is 16 years of age now and she will be turning 17 this year, she was born in 1993 but still looks very young and innocent. Despite her young age and young features, she is 170 cm tall.
Actress Jo Yeo Jung who already had countless hit movies still flaunts her young face despite her age. This year she will be turning 29. She was born in 1981 but still she has a small face with white milky skin making her look young for her age.
Another actress is Shin Min Ah who is already 26 years old, she was born in 1984 but she does not only have a perfect body but she also has a baby face making her look younger than her actual age.
These female stars shows the cute baby face making them The Baby face of the Golden Age. They may continue to age throughout the years, but their youthful features and young face still remains the same.
Source: Starnews
Credits: Blueprincess824 @ DailyKpopNews & Oh Dara
So how about we run a poll of who you think should be dubbed as Baby Face of the Golden Age?